Michigan Individual Health Insurance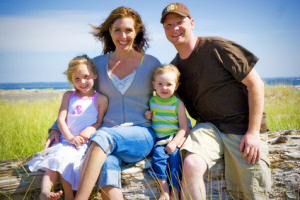 As a resident of Michigan, you have plenty of indvidual health insurance coverage options to choose from. There are multiple insurance companies in Michigan that provide a range of plans for a variety of health plans for individuals and families.
We specialize in individual and family health insurance no matter if you are located in Detroit, Grand Rapids or Sterling Heights, we will locate the most affordable health insurance in Michigan that meets your individual needs and budget.
We offer every Michigan health insurance product line from the traditional full coverage doctor co-pay PPO plans to the new one deductible HSA compatible high deductible Michigan health insurance plans.
By far the most popular health insurance plan in Michigan are the doctor co-pay plans. These plans most resemble group health insurance provided by a consumer's employer. Although there are some minor variations from traditional group coverage these plans offer the highest level of benefits for individual health insurance in Michigan.
Carrying a life insurance policy shouldn't be a luxury, it should be a priority. Not having life insurance coverage can end up costing more for your family in the end. Don't ignore your family's future financial security because of your current financial situation. There are many affordable policies available for any budget. If you are in the Troy, Rochester, Sterling Heights area, call Frank the Insurance Man for more information and a free quote today. Don't wait another moment to get started toward the peace of mind that life insurance can provide for you and your loved ones.
Disability insurance insures the beneficiary's earned income when working becomes uncomfortable or impossible. Certain conditions may include psychological disorders or pain. This type of coverage can protect one's finances if an unforeseen ailment occurs. There are several types of disability coverage, including: individual disability, high limit disability, short term disability, long term disability, and many others. If you are in the Troy, Rochester, Sterling Heights area, call Frank the Insurance Man for more information on the many policies we carry. Call and set up your free quote today.
Frank the Insurance Man offers health insurance to Troy, Rochester, Sterling Heights, and all surrounding areas in Michigan.
Request a Health Insurance Quote
To request a personalized Michigan health insurance quote please complete the form below. We will contact you within 48 hours. If you need immediate assistance please call 1-866-613-7640.